Custom orthotics are custom made orthopedic devices that fit comfortably into your shoes. They are designed to correct faulty foot and lower limb mechanics as well as to treat a wide variety of musculoskeletal conditions.
Many individuals who work for many hours on their feet, work heavy manual labour, and/or participate in sports may have pains in their toes, arches, heels and ankles, or even knees, hips and low backs which may be aided by the use of custom orthotics.
Every patient seeking custom orthotics will undergo a thorough history, a physical exam and a biomechanical assessment to see how their feet work when standing, walking and some common movement patterns to assess whether or not they may benefit from custom orthotics. If they are appropriate, an impression of your feet can be created using either foam box, or a digital laser scanning device. They are then sent to an accredited laboratory to be manufactured relative to the specific design that the provider requests to best support your needs.
Most conditions that will benefit from custom orthotics will also benefit from some degree of manual care and/or exercise prescription. Fortunately Dr Mueller is skilled in providing these services in his clinical location and they are encouraged as a part of a balanced treatment plan.
What are orthotics?
Orthotics are orthopedic devices that are designed to alter or modify foot function/mechanics for the purpose of treating musculoskeletal conditions.
Orthotics can be simple, over-the-counter devices sold commercially at drug stores – these can provide some support and cushioning, but little more and they are rarely if ever covered by insurance plans. The most effective orthotics are custom-made, designed by professionals and customized to your particular needs. The process of designing custom-made orthotics, after a thorough orthopedic examination and gait analysis has been performed, involves taking an impression of the foot, called a cast. The cast and computer technology, with recommendations from the chiropractor, are used by technicians in a professional orthotic laboratory to design a device that corrects misalignments and other skeletal abnormalities. The finished orthotic supports the foot and reduces abnormal foot mechanics by promoting proper foot alignment. 
How are they made?
In his practice, Dr Mueller provides the lab with a copy of the completed biomechanical report as well as recommendations for design and a 3-D cast either from a foam box impression, or a digital laser scanning device. Once received at the Professional Podiatry laboratory, a model of the foot and orthotic are created and an optimal design of the shell is approved along with the additions of any particular modifications (extra supportive or cushioning layers or cut outs) as well as the top cover to suit the need s of the patient. Custom orthotics are designed to suit the mechanics of the individual patient as well as the footwear needs of the individual. After all, the orthotics will only be useful if they can be used in the footwear that the patient is planning to wear. Dr Mueller uses a variety of labs, but the primary lab Dr Mueller uses is Ped Basis MSD.
What conditions can orthotics help?
Orthotics may be used to help with foot pain, plantar fasciitis, flat feet, high and rigid arches, gait abnormalities, heel spurs, bunions, calluses, shin splints, knee pain, hip pain, low back pain. Foot problems related to diabetes can be helped as well. Furthermore, athletes, people who do a lot of walking, and those people who have to regularly walk on concrete floors can benefit from orthotics.
Are custom orthotics covered by insurance?
Most extended health plan provide 100% coverage for orthotics, while some provide partial coverage (often greater than 80% of the cost). OHIP does not cover the cost of orthotics.
If you are unsure of your coverage, you are always best to contact your insurance provider prior to booking your appointment. Questions that you should always clarify with your insurance provider are:
Do I need a medical/MD referral for orthotics?
Can a chiropractor cast and dispense my orthotics?
Do you have a preferred provider list? If so, is Dr Mueller on that provider list?
What is the dollar amount that I am permitted for custom orthotics?
How frequently can I get additional pairs? (This ranges from 2 pairs per year to one pair every few years)
Do I require pre-approval for the orthotics prior to submission of my claim?
Custom orthotics are usually listed in extended health plans as medical devices and do not count towards your chiropractic coverage for the year.
What documentation do you provide to help me with my claim:
Upon request, you will receive:
Full biomechanical report – Including diagnosis, biomechanical notes/analysis, manufacturing lab, 3D mold casting technique, manufacturing materials etc
Itemized receipt
And if required, a lab manufacturing technique
PLEASE NOTE, if your plan requires the referral from a Medical Doctor, podiatrist or chiropodist, you will need to acquire that separately. At Sports Medicine Rehabilitation, a physician is available who can help with that. In most cases for Mobility Care, you will be required to seek a referral from your primary care provider.
How do if know if I can benefit from custom orthotics?
You can certainly consult your family physician and discuss the issue. Alternatively, if you are an existing patient, you can ask Dr Mueller during any of your visits. If deemed appropriate, you can book a time for the complete assessment.
Additional services available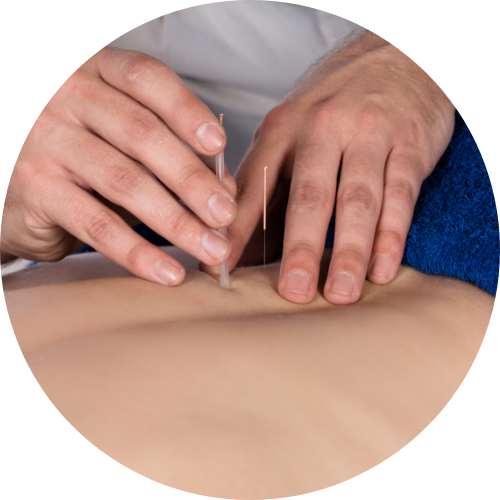 I picked up a lower back injury and visited Dr Ken Muller. I like the way how he is through & explains what the injury might be and how to... read more fix the injury. Not just the injury, he discussed in detail on the posture, how to identify if it is getting worse. He even talks in detail about the posture. Thank you for the care Dr.
Ravi Raj


November 12, 2022
Great advice, good bedside manner and most importantly effective treatment is what's kept me going back to Dr. Mueller. I also appreciate that he has let me take treatment... read more at my own pace without high pressure solicitation for more appointments. I have no hesitation in recommending.
Mark Sinkovic


October 14, 2022
amazing practitioner with a wealth of knowledge
Eric C


October 14, 2022