Compression stockings are specialized hosiery designed to guard against the progression of venous conditions of the lower limbs such as varicose veins, edema and the development of blood clots. Symptomatically, they can also relieve swelling and fatigue from prolonged periods of walking or standing and some perceive benefits for athletic performance.
The stockings are designed to have a gradient of pressure between the foot and the calf to encourage efficient return of blood from the lower limbs. They are indicated for a variety of conditions ranging from swelling in the feet and calves or tired aching feet to varicose veins and clotting conditions such as deep vein thrombosis. They can also add support and comfort during pregnancy.
Compression stockings come in a variety of compression gradients and lengths. They will indicate a two numbers. The higher number will indicate the compression in the foot and the lower number will indicate the compression in the calf. The most common request for compression stockings is for knee high, 20-30mmHg (medical grade 1) in styles ranging from sporty to dress or casual. Occasionally patients require 30-40mmHg (medical grade 2). This would be at the request of your physician for specific indications (new blood clot or moderate to severe lymphedema).
Over the counter compression stockings are rated as 15-20 mmHg. They offer less support and will not be covered by your extended health plan. They are however less expensive than medical grade stockings and will offer some support for leg fatigue and some protection during extended travel.
Most extended health plans have some provision for medical grade compression stockings, however, most of those plans require a medical referral. Please contact your primary care provider for a referral should you require one.
What conditions are indications for medical grade compression stockings?
The most common diagnoses which are indications for medical grade compression stockings include spider veins, varicose veins, post surgical support, for use during long distance travel, venous insufficiency, chronic lower limb edema, edema from pregnancy, blood clots or DVTs, lymphedema.
What details are commonly required in a medical referral in order to have a claim through an extended health plan approved?
There are a few common requirements which you should request that your physician include in a referral for medical grade compression stockings:
Medical diagnosis (e.g. venous insufficiency, varicose veins etc). please note that "fatigue" or "swelling" won't be adequate.
Recommendation for medical grade compression stockings for the treatment of the medical diagnosis.
Compression gradient (e.g. 20-30mmHg)
Height (e.g. knee high, thigh high, panty hose)…please note knee high are by far the most common request. Even knee high take some effort to get on…but your referring physician should have an idea of what they recommend and why.
Number of pairs (having enough to get you covered for daily use is recommended. You should wash them by hand, or in cold on a gentle cycle and hang to dry to have the elastic last. Ask for as many pairs as you need and have support from through your health plan unless you already have enough new pairs in your wardrobe to cover your needs.)
If you are unsure, always contact your plan provider before ordering. Understand how much coverage you have (e.g. # of pairs, and price per pair). If your provider is vague (e.g. cover customary pricing in your area) then you can ask your provider for a quote and get a pre-approval in case you are unsure. Once opened, the stockings will not be returnable. Understand your coverage in advance since each pair will cost over $100.
What brands do you carry?
For brand available through Mobility Care Jobst. They have high quality products with a diverse product line
The primary brand available at Sport Medicine Rehabilitation is Sigvaris. This is also an excellent brand, but if for some reason you prefer Jobst Dr Mueller can source those for you at Sports Medicine Rehabilitation as well.
Additional services available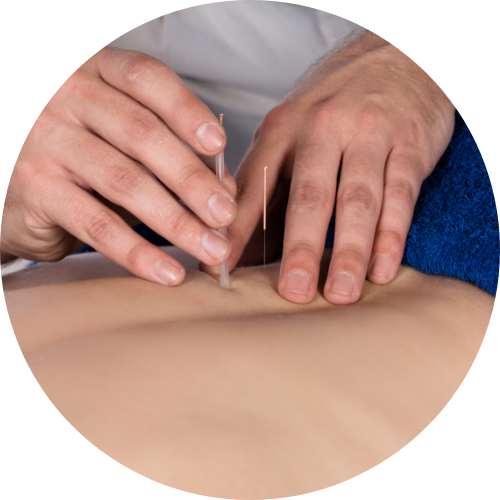 I picked up a lower back injury and visited Dr Ken Muller. I like the way how he is through & explains what the injury might be and how to... read more fix the injury. Not just the injury, he discussed in detail on the posture, how to identify if it is getting worse. He even talks in detail about the posture. Thank you for the care Dr.
Ravi Raj


November 12, 2022
Great advice, good bedside manner and most importantly effective treatment is what's kept me going back to Dr. Mueller. I also appreciate that he has let me take treatment... read more at my own pace without high pressure solicitation for more appointments. I have no hesitation in recommending.
Mark Sinkovic


October 14, 2022
amazing practitioner with a wealth of knowledge
Eric C


October 14, 2022