Chiropractic is one of the largest health care professions in Canada. The modality most commonly associated with chiropractic care is manipulation of the joints of the spine and extremity. This technique can be very beneficial in the management of a variety of conditions of the spine and extremities to aid in pain management and normalization of joint function.
Spinal manipulation can be provided in isolation, or in conjunction with other therapies. Most commonly, a combination of modalities and services are implemented including supporting soft tissue therapies, patient education, home exercise and other tools depending on the situation and patient preferences. Not all conditions managed by chiropractors are appropriate for joint manipulation. Equally, patient preferences are always considered when initiating a treatment plan. Open lines of communication are pivotal to creating the best treatment plan for each patient.
Dr Mueller's approach to chiropractic care
Dr Mueller has training in a number of soft tissue techniques including but not limited to Functional Range Release, Trigenics, myofascial stripping and release, trigger point therapy as well as various stretching techniques such as PIR (post-isometric relaxation). These techniques are used as a powerful adjunct to spinal manipulation, acupuncture, and exercise to help patients recover from conditions of pain and neuromusculoskeletal dysfunction.
In his practice, Dr Mueller sees many patients who present with similar conditions. However, every situation is unique and every case is treated as such. The approach to care is one treatment at a time and continues to evolve and change as per the needs, goals and preferences of each patient.
When should I see a chiropractor?
80% of Canadians are likely to suffer from back pain at some point in their lives and 1 in 3 Ontarians may be experiencing some form of back pain at any given time.  Chiropractors are highly educated and trained professionals with expertise in managing a wide range of conditions of the muscles, joints and nerves in your body.
If you have an acute injury, a nagging issue, or simply have pain getting through your activities of daily living you may benefit from chiropractic care.  Even in the absence of pain, a chiropractor may be able to help you to feel better freedom of movement or learn exercises to improve performance.
Do I need a medical referral?
No. The chiropractic profession is legislated as a "primary-contact" profession, meaning patients can consult them directly. However, some chiropractors work very closely with medical doctors, welcoming referrals to manage or co-manage their patients' conditions. Our office takes great pride in working with the local medical community to provide the best co-managed care possible for patients.
Is chiropractic treatment safe?
In a word yes. Chiropractic is recognized as one of the safest, drug-free, non-invasive treatments available for back pain, neck pain, and headaches. That said, no treatment is completely free of risk, even over the counter pain medications. Most patients experience some degree of relief either immediately following treatment, or in the hours or days following treatment. While mild discomfort is may occur such as local pain or stiffness, these experiences are usually temporary and short lived. It is impossible to forecast every potential outcome, but the vast majority of patients improve with minimal setbacks.
What about neck manipulation?
Neck manipulation can offer significant relief for neck pain, tension type headaches, cervicogenic headaches, and in some patients may help decrease the frequency and severity of migraine headaches.
All clinical decisions, including doing nothing, must be measured in terms of risks and benefits.  Although I consider the benefits far outweigh the risks for most people with neck pain, the decision to proceed with any intervention should be based on appropriate history taking and physical assessment to screen out considerable risk factors and include a conversation with the patient so that they are an active participant in the decision making process.  For those patients who do want some support and relief, but to not want neck adjustments, I can offer effective alternatives and encourage you to ask about them especially if you have concerns.
Do I need x-rays to see a chiropractor?
Not necessarily. The use of x-rays as a diagnostic tool by chiropractors (and all health professions) is governed in Ontario by guidelines as set out by the Healing Arts Radiation protection Commission (HARP). X-rays can play an important role in diagnosis, but should only be taken when a need has been determined by a careful case history and physical examination. The vast majority of patients do not require x-rays in order to access care. When required, you can have one completed and fully covered by OHIP through a referral from a physician either affiliated with our clinic, or through a physician of your choice.
Once I see a chiropractor once, will I have to continue care for the rest of my life?
In some cases, yes. For example, in chronic conditions, such as osteoarthitis, chiropractic care can decrease the intensity and frequency of pain, and improve mobility. Other examples include individuals who are in highly stressful situations, and/or those who experience repetitive physical and postural strain from their daily activities. In these examples, although chiropractic treatment cannot take away the stressful situation or the repetitive strain, it can address the physical response to the stress/strain. In other words, supportive care can address the muscle tension, joint immobility, and associated pain that can be associated with the physical stressors.
Additional services available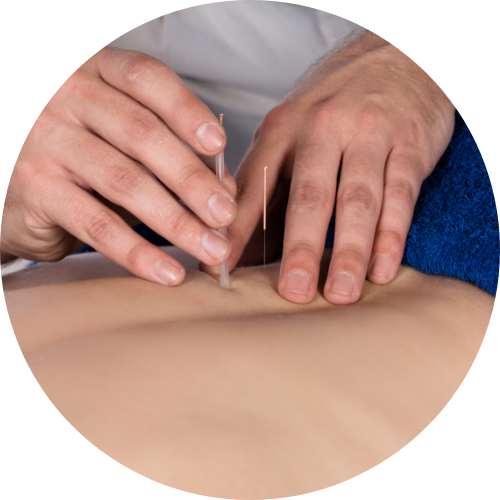 I picked up a lower back injury and visited Dr Ken Muller. I like the way how he is through & explains what the injury might be and how to... read more fix the injury. Not just the injury, he discussed in detail on the posture, how to identify if it is getting worse. He even talks in detail about the posture. Thank you for the care Dr.
Ravi Raj


November 12, 2022
Great advice, good bedside manner and most importantly effective treatment is what's kept me going back to Dr. Mueller. I also appreciate that he has let me take treatment... read more at my own pace without high pressure solicitation for more appointments. I have no hesitation in recommending.
Mark Sinkovic


October 14, 2022
amazing practitioner with a wealth of knowledge
Eric C


October 14, 2022