Dr Mueller offers a range of services which may be offered individually or in conjunction with one another. Every situation calls for a unique approach and that approach is customized to the health care goals and preferences of the individuals seeking care. For more information on the most common clinical services provided, please click on the images below.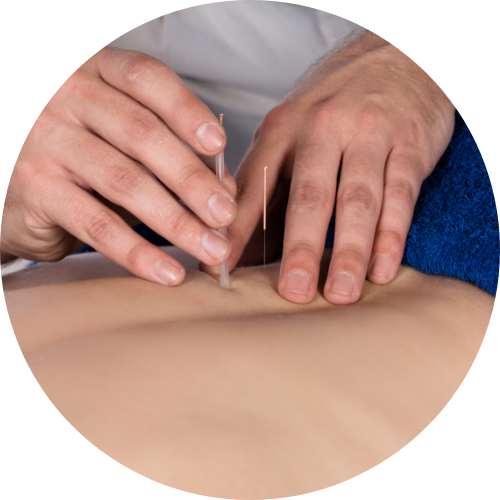 Evidence informed implementation of acupuncture and electro-acupuncture techniques to treat pain and dysfunction of the nerves, muscles and joints.
Learn More
Customized exercises with a goal of optimizing function and minimizing pain.
Learn More
I picked up a lower back injury and visited Dr Ken Muller. I like the way how he is through & explains what the injury might be and how to... read more fix the injury. Not just the injury, he discussed in detail on the posture, how to identify if it is getting worse. He even talks in detail about the posture. Thank you for the care Dr.
Ravi Raj


November 12, 2022
Great advice, good bedside manner and most importantly effective treatment is what's kept me going back to Dr. Mueller. I also appreciate that he has let me take treatment... read more at my own pace without high pressure solicitation for more appointments. I have no hesitation in recommending.
Mark Sinkovic


October 14, 2022
amazing practitioner with a wealth of knowledge
Eric C


October 14, 2022